Check Point on Azure
Advanced cloud protection

Experience the ultimate cloud-native security solutions for Microsoft Azure, adding comprehensive and automated cloud network security, high fidelity cloud security posture management, and advanced security intelligence and threat hunting in Azure.
Get access to:
Advanced Threat Prevention. Active protection of Azure public and hybrid clouds, preventing sophisticated threats.
Visibility and Posture Management. Granular, intuitive visualisation of all cloud assets, networks, and security groups.
Unified Security Management. Comprehensive, unified, and elastic network and workload security in Azure.
Check Point on Azure will secure all aspects of the mission-critical assets of an organisation in the cloud.

The Check Point CloudGuard platform delivers cloud-native security and Advanced Threat Prevention, providing a business with the layered defence essential for protecting any migration to the cloud.
Download

The Check Point Harmony Email & Collaboration is your complete protection for Microsoft 365, Google Workspace, and all your collaboration and file-sharing apps.
Download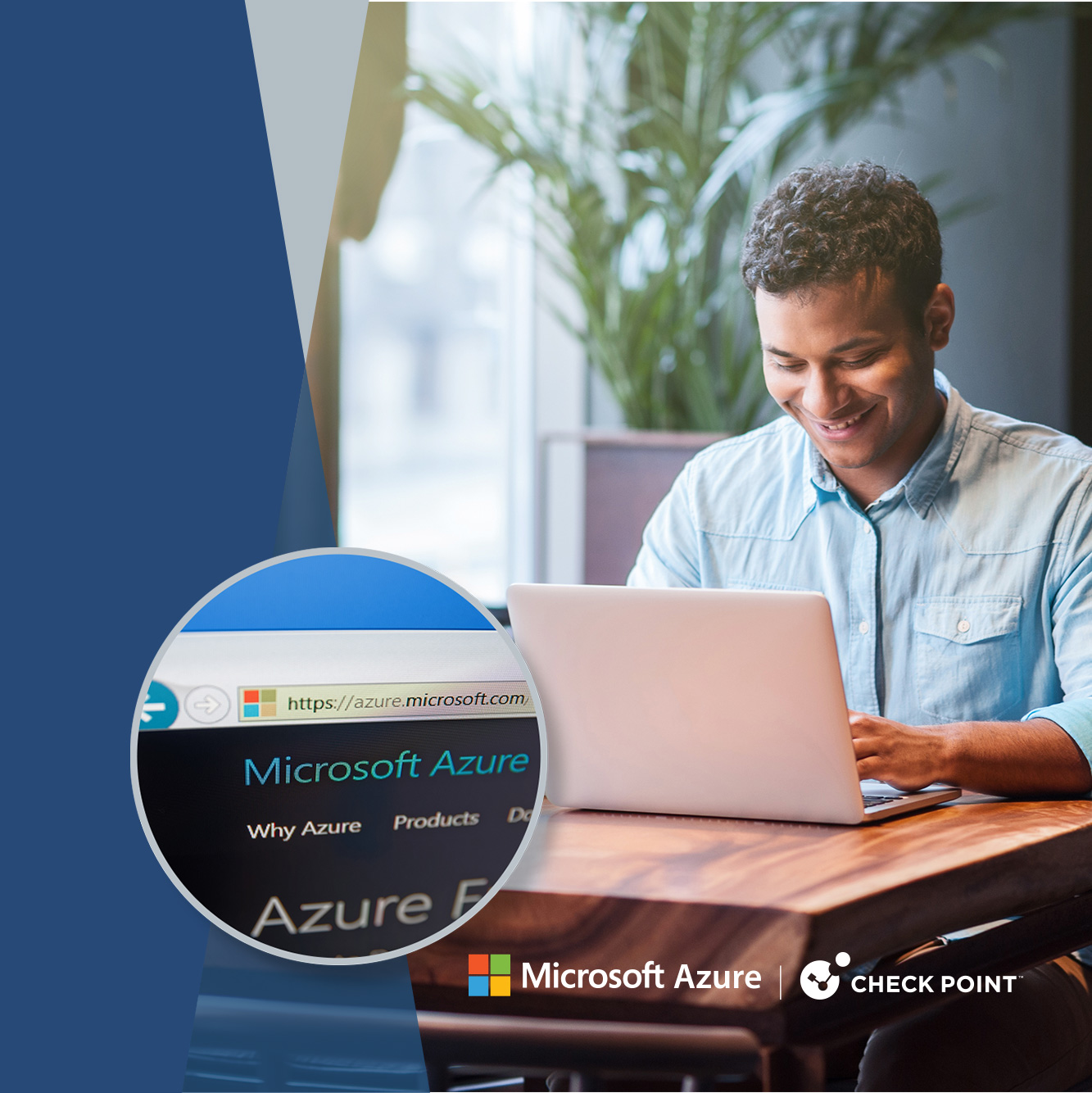 Complete integration
Check Point and Azure deliver unified security for sensitive workloads, delivered everywhere at speed and scale. Check Point enhances Azure's security features and integrates with native functions of Microsoft Azure, including Microsoft Sentinel, Microsoft Defender for Cloud, Azure Application Gateway, Azure Kubernetes Service, Azure Key Vault, and others.
These integrations allow the functionality of both Azure and Check Point security tools to leverage each other, providing more effective, efficient results together rather than separately.
Local knowledge, global expertise
Westcon-Comstor is proud to deliver the first private cloud offer for Check Point on the Azure Marketplace.
Our long-time worldwide relationship with Check Point means we can deliver a secure environment through the CloudPlace Programme that removes the complexity of safeguarding cloud assets. We do the heavy lifting and give you the pre-and post-sales support essential to optimise Check Point on Azure implementations.
Furthermore, our streamlined processes ensure companies can get Check Point up and running quickly. And with our flexible pay-as-you-grow model, users can scale their Check Point on Azure implementations as their business needs grow.
Contact us today for more information on how to unlock the complete security peace of mind that Check Point on Azure delivers.